We created this Retro Gaming console applying the most iconic element in the retro game world as a homage to the most classic console ever made.
Featuring the latest Raspberry Pi4 (4GB) – over 34,000 games including all the classics from the Amiga, Snes, N64, PSX up to the PSP on a 512GB Micro SD Card including custom load screens, box art, preview videos, themes installed, custom overlays, every is clean and performs smooth – ready to play!
NES Style
The latest and greatest in retro home console emulation – featuring the RETROFLAG NESPi 4 Case. Boasting a design reminiscent of a familiar classic home console, but with a feature set that belies its inspiration. 
The first thing you'll notice is the numerous ports present on the case. With the advent of the Raspberry Pi 4 comes a new hardware layout, and the NESPi 4 perfectly accommodates its features. With space for two frontal-facing USB ports (one of which would be USB 3.0), rear-facing twin micro-HDMI ports (so you can run two monitors simultaneously, depending on the operating system you run), an ethernet cable, and a microSD card slot, all the essential features of the Raspberry PI 4 are accessible. 
New to the NESPi 4 case is the ability to support the connection of a 2.5-inch SSD. Simply take your SSD, encase it in the included retro-styled cartridge, and insert it into the cartridge slot in the front of the system. Further expanding your storage options so that you can add even more than the included 34,000 games! 
The RETROFLAG NESPi makes the perfect case for the retro-gaming enthusiast. At the small size of 143.37mm x 114.65mm x 53.70mm, it's small yet flexible case that will function perfectly for any retro gaming or media centre setup!
* POWER button, RESET button and LED all functional
SSD CASE
NES cartridge style case for 2.5" SSD, easy to install your SSD.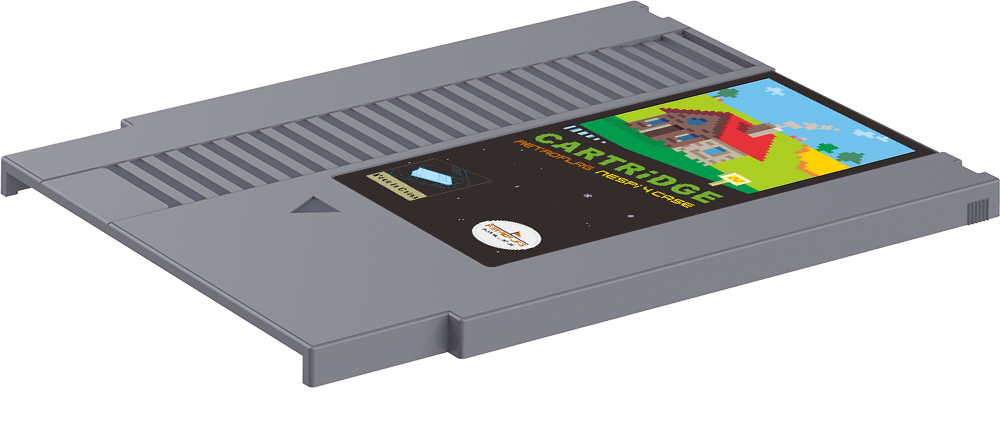 Thermal Module and Fan
Cooling fan with customized aluminium alloy specially designed for the Raspberry Pi 4 to further improve heat dissipation.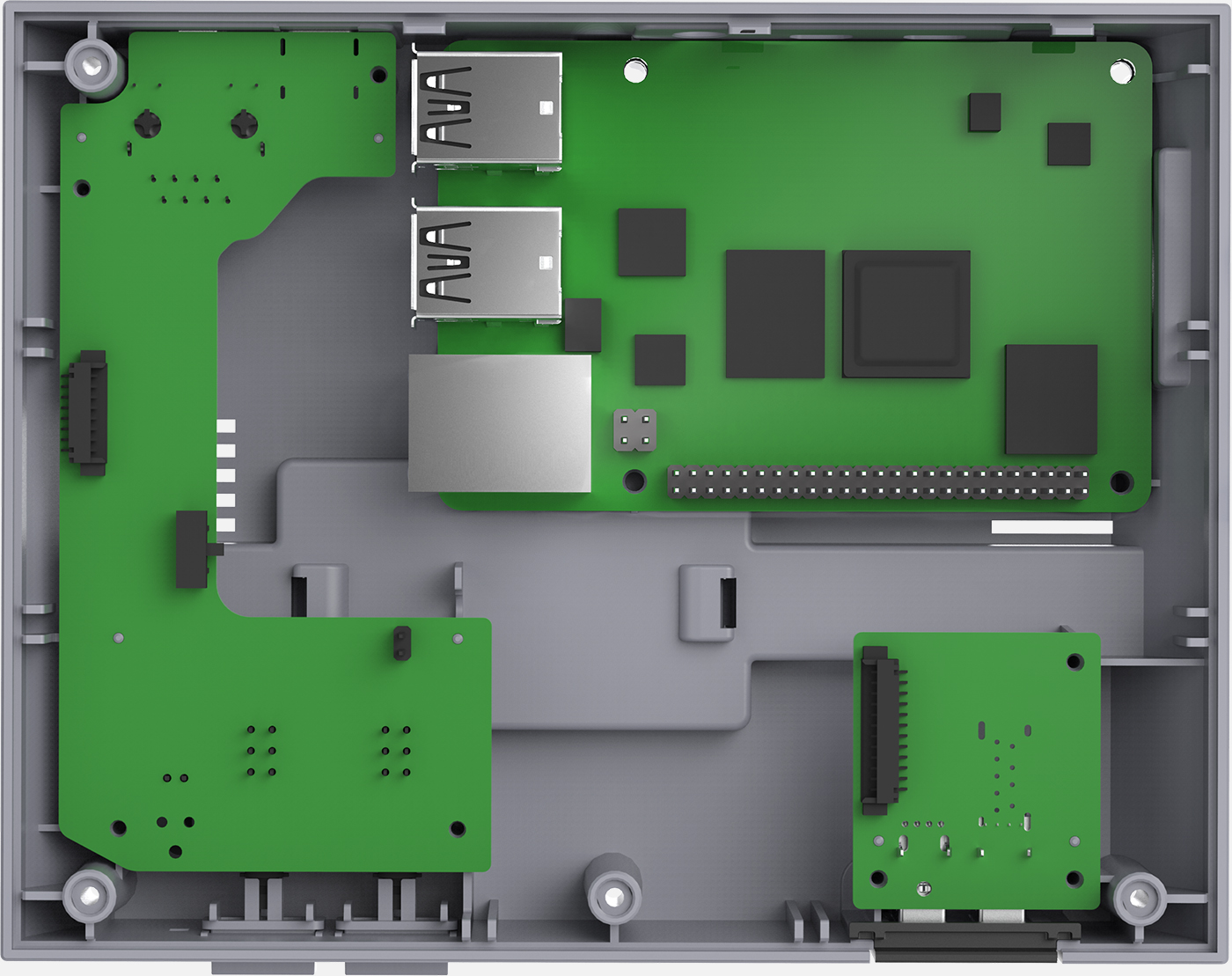 Tech Specs
---
Includes
---
NESPi 4 CASE
NESPi 4 SSD CASE
USB-C Power Supply
2X Controllers